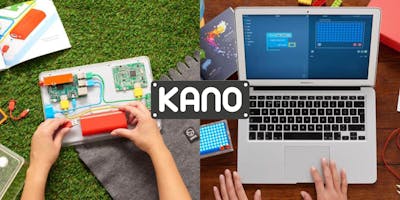 Kano for kids - Kyneton
Thursday, October 10, 2019 at 4:00 PM - Thursday, October 24, 2019 at 5:00 PM (AEST)
More Information →
Coding for a computer is one thing, how about building it first?
Come along and build a special Kano computer, then use it to learn basic coding skills to modify and hack games and create digital art – all at your own pace and interest level.
Best suited to complete beginners ages 7-12 years.
ATTENDANCE REQUIRED AT ALL SESSIONS:

Thursday 10 October
Thursday 17 October
Thursday 24 October
BOOKINGS REQUIRED.
**Please note: A phone number is required when booking a ticket for this session. This is in case we need to contact you regarding any changes to the session and may be used to confirm your attendance closer to the date. This information will be kept confidential. Please read our Privacy Information for more details: https://www.ncgrl.vic.gov.au/yourprivacy