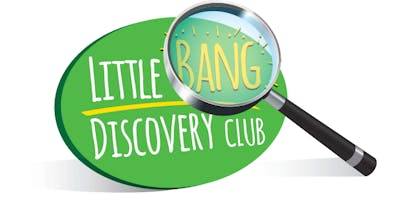 Little Bang Discovery Club - Romsey
Monday, October 7, 2019 at 2:00 PM - Monday, October 28, 2019 at 3:00 PM (AEST)
More Information →
A fantastic introduction to science for little kids, encouraging scientific exploration, discovery and learning. Includes hands-on activities, Q&A time. A discovery box and book is lent to each child for more experimenting at home. 
Best suited to children aged 4-6 years.
ATTENDANCE REQUIRED AT ALL SESSIONS AND CHILDREN MUST BE ACCOMPANIED BY AN ADULT.

Monday 7 October
Monday 14 October
Monday 21 October
Monday 28 October
BOOKINGS REQUIRED.
**Please note: A phone number is required when booking a ticket for this session. This is in case we need to contact you regarding any changes to the session and may be used to confirm your attendance closer to the date. This information will be kept confidential. Please read our Privacy Information for more details: https://www.ncgrl.vic.gov.au/yourprivacy