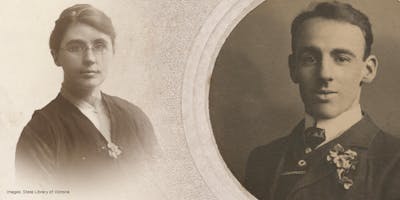 After hours archives - Bendigo
Saturday, August 24, 2019 from 10:00 AM to 3:00 PM (AEST)
More Information →
Weekday workers, BRAC is making it easier for you to access local, original public records by adding an extra Reading Room day this Family History Month.
Join a quick introduction to BRAC at 10am if you're unfamiliar with our collection, or drop in any time to view all those records you've been waiting to see!
No bookings required but records should be ordered before 12PM Thursday 22 August via PROV's catalogue - a guide to ordering can be downloaded HERE.