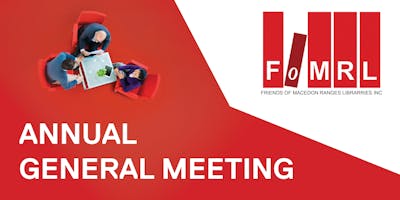 Annual General Meeting - Friends of Macedon Ranges Libraries - Gisborne
Monday, February 25, 2019 from 2:00 PM to 4:00 PM (AEST)
More Information →
Following the official business of the AGM, which includes elections of office bearers there will be a talk by Debra Rosenfeldt and afternoon tea.
State Library Victoria and Victoria's public libraries: working better together
The State Library is one of Victoria's most recognisable and loved public institutions, occupying an entire block in the heart of Melbourne's CBD and welcoming over two million visitors every year.  But it has always been much bigger than its street address – 328 Swanston Street – because throughout its 160-year history it has reached out to Victorians across the State through public libraries and, more recently, through the internet. The State Library treasures its partnership with Victoria's public libraries and places a high priority on its work with the sector. In this presentation, we'll whizz through a short history of the State Library and Victoria's public libraries; take a sneak peek at the State Library's $88 million transformation; and, learn about the State Library's current work with Victoria's public libraries – all aimed at delivering better library services and programs to all Victorians.   
For over 30 years Debra Rosenfeldt has worked with three Victorian public libraries and at State Library Victoria, where she is Head of Library Sector Engagement. Debra oversees the State Library's support for and work with Victoria's public libraries. Collaboration is the name of the game, and the work is wide-ranging. It encompasses library research programs; strategy development; staff training; advocacy, including the Libraries Change Lives campaign; and, a wide range of community programs, such as 1000 Books Before School, High Road to Reading and touring exhibitions. Debra loves being on the road, visiting public libraries in Victoria (and all over the world!), promoting public libraries, and seeing the State Library extend its reach into the community in partnership with public libraries.    
Nomination forms for FoRML elections available from vicki.ritchie@bigpond.com.au
BOOKINGS REQUIRED.