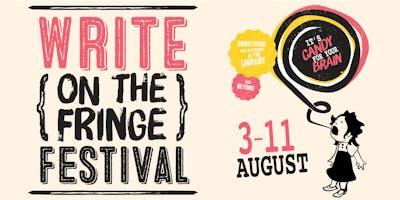 Carmel Bird - This was then: Key memories - Write on the Fringe - Bendigo
Saturday, July 28, 2018 from 12:00 PM to 3:00 PM (AEST)
More Information →
Everyone's life is a story. Ever wondered how record your personal story as a memoir?
Carmel aims to inspire participants to reflect on their early lives with a view to writing a memoir piece and produce two or three large posters of the work for display.
Participants need to bring at least one photograph of themselves from childhood PLUS a small extra copy of the photo for use on a collage.
Carmel is experienced teacher of memoir writing, having published over thirty books, including Writing the Story of Your Life. In 2016 she received the Patrick White Literary Award.
A Write on the Fringe Festival workshop.
See more information about the Write on the Fringe Festival here.
BOOKINGS REQUIRED.